Hello!! How have you been?
I would apologize it was late to revise the blog. (every time??)
I am pleased to hear that Hankyu Bruins won the game last Sunday!! And next Sunday, there is a final match of Green Bowl Jr. tournament.
Hankyu Bruins vs J-Stars at 13:30 Kick Off on 24th Jun (Sun)@Oji-Stadium
If you have time, shall we go to stadium!!
I hope that they are doing their best & win the match. And also I wanna play American Football right now….
Anyway it already has taken 6 weeks since I came Omaha. I have been enjoying this COUNTRY LIFE. Even though Omaha is so small town, there are some special things in Omaha.
Do you know "
Warren Buffett
" ?
Presently he is the No.3-richest person of the world. And one of his houses is in Omaha. The house is so close to my host family's home, it takes only 5 minute on foot!! Last week, my host mother took me to his house.
Before seeing his house, I was thinking how large is his house….? But his house is not so big rather than neighborhood! It was a humble, but very wonderful!
I heard from someone that his life is so thrift. And he donates a lot every year. "E~ Ossan-yan!!" I want to be like him…
Here is a picture... It is behind of us.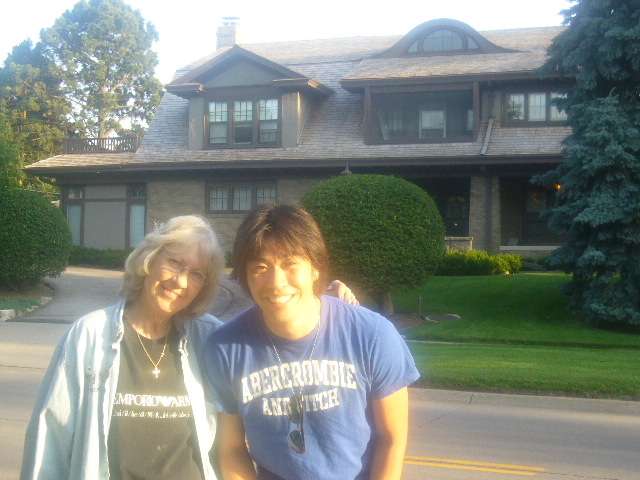 And also there was a surprise thing!
Do you know him??? I saw him on TV.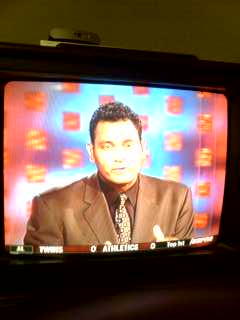 He was a famous baseball player in Japan as a "Suketto-Gaijin"
At present, he is a commentator of ESPN (= Sports Channel in U.S)
Orestes Dest
....
Hayato-kun, Not
Severiano Ballesteros
!!
Next time, I would like to introduce UIF (=United Indoor Football) to you. There is a team of UIF in Omaha!
Have a nice week!
See you.